Established in 1993, Le French May is one of the largest cultural events in Asia. With more than 120 programmes presented across two months, it has become an iconic part of Hong Kong's cultural scene that reach out over 1 million visitors each year.
The objectives of Le French May are to touch everything, to be everywhere and for everyone.To touch everything by showcasing the most diversified art forms: from heritage and contemporary arts, paintings and design, to classical music and hip-hop dance, cinema and circus.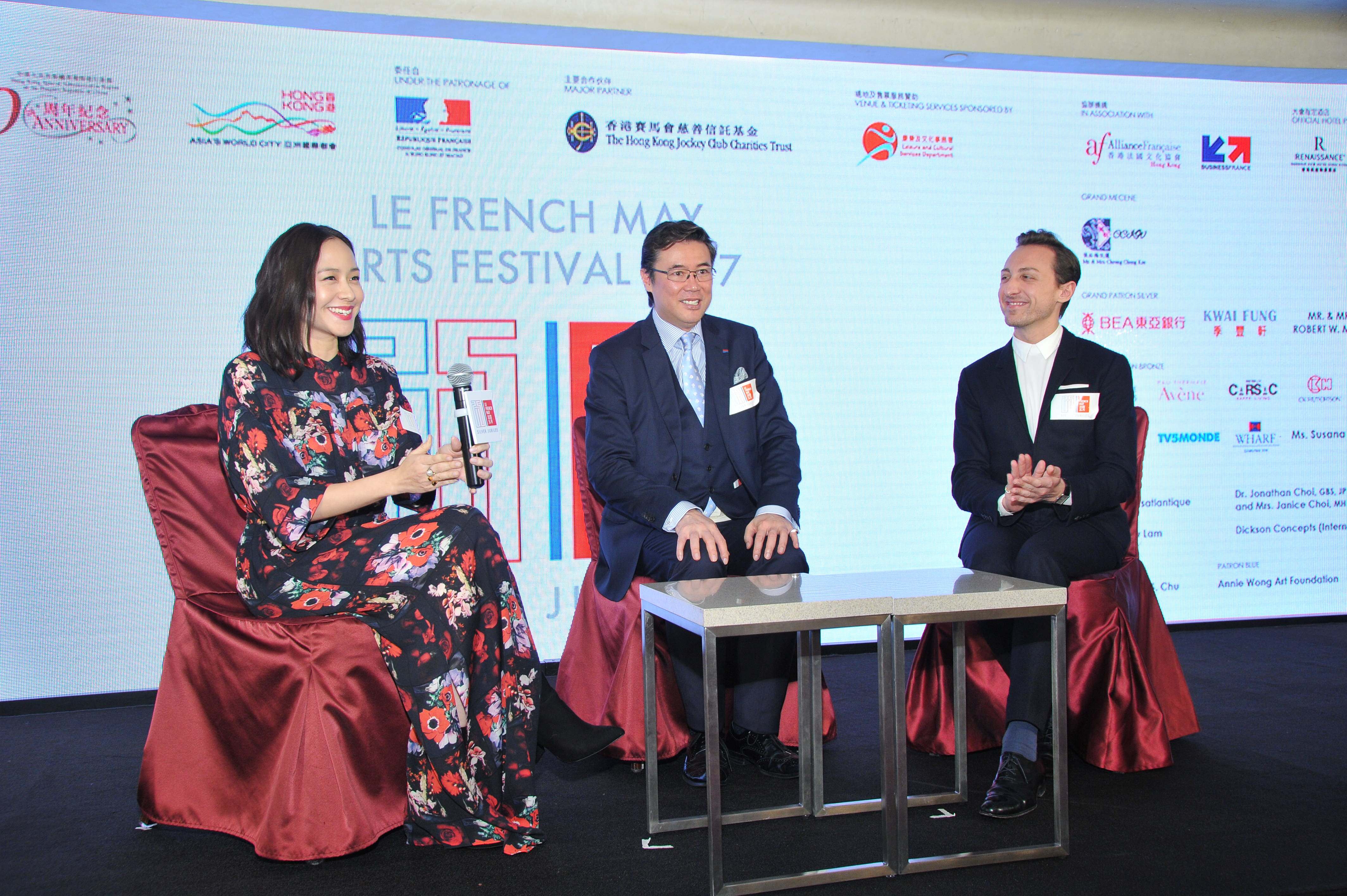 To be everywhere by bringing performances to various venues and districts, including the unusual and unexpected: from cultural centres and shopping malls, to public spaces, the racecourse and Victoria Harbour.
For everyone because the Festival aims to reach out to the entire community by developing educational programmes, talks, guided tours, workshops and masterclasses, including those that directly benefit the young and less-privileged.
For 25 years, Le French May has been both truly international and distinctly local and wishes to contribute to the unique appeal of Asia's World City.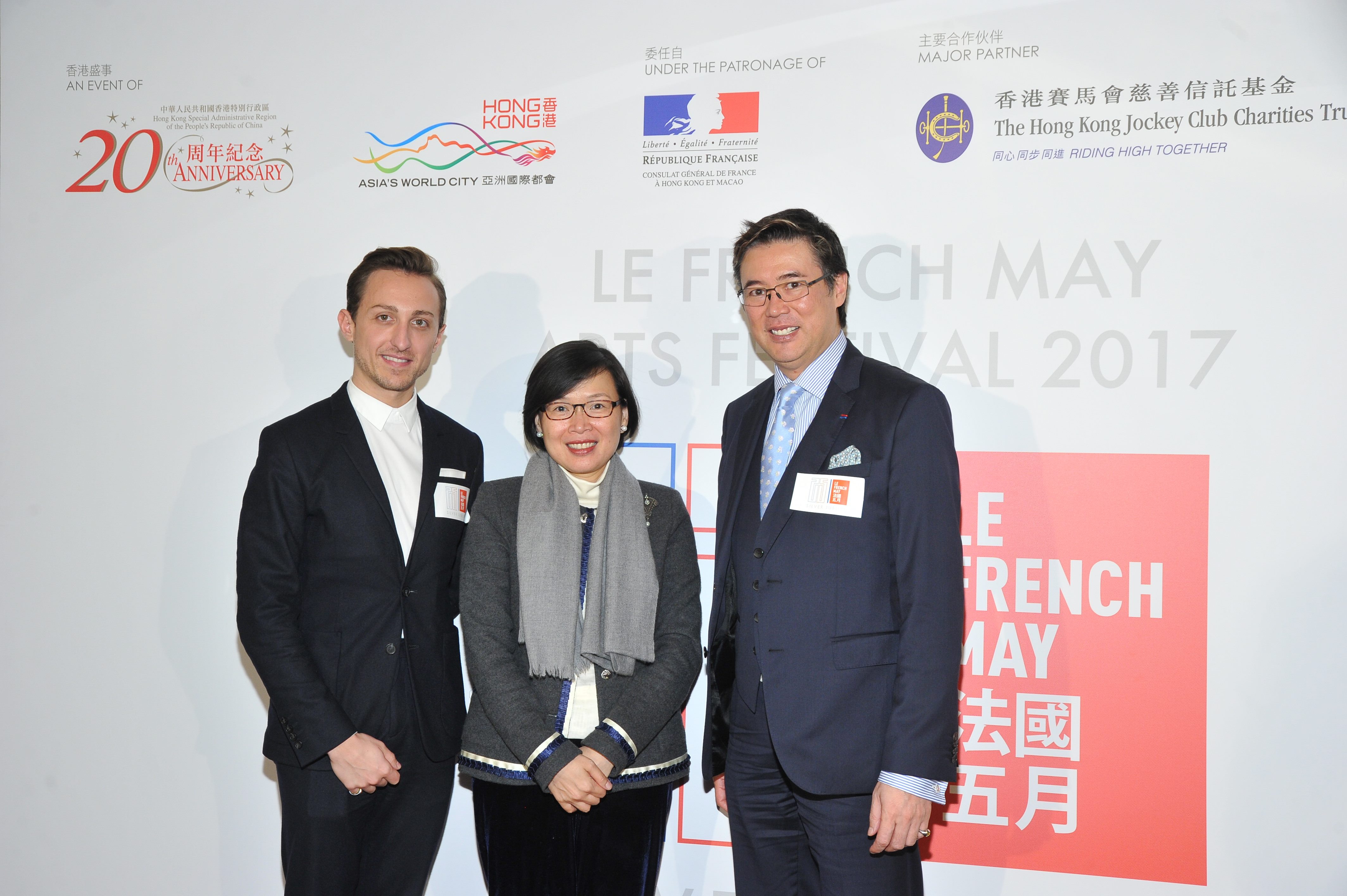 Le French May received the "Gold Award for Arts Promotion 2008" from the Hong Kong Arts Development Council and received the patronage of the Consulate General of France in Hong Kong and Macau.
For its 25th anniversary, Le French May Arts Festival will celebrate with the public under the theme "Celebrating art and life the French Way!" In conjunction with the 20th anniversary of the establishment of Hong Kong SAR, Le French May 2017 invites everyone in Hong Kong and Macau to join the celebration with even more exciting programmes and create a French-style fiesta everywhere from May 1 to June 30.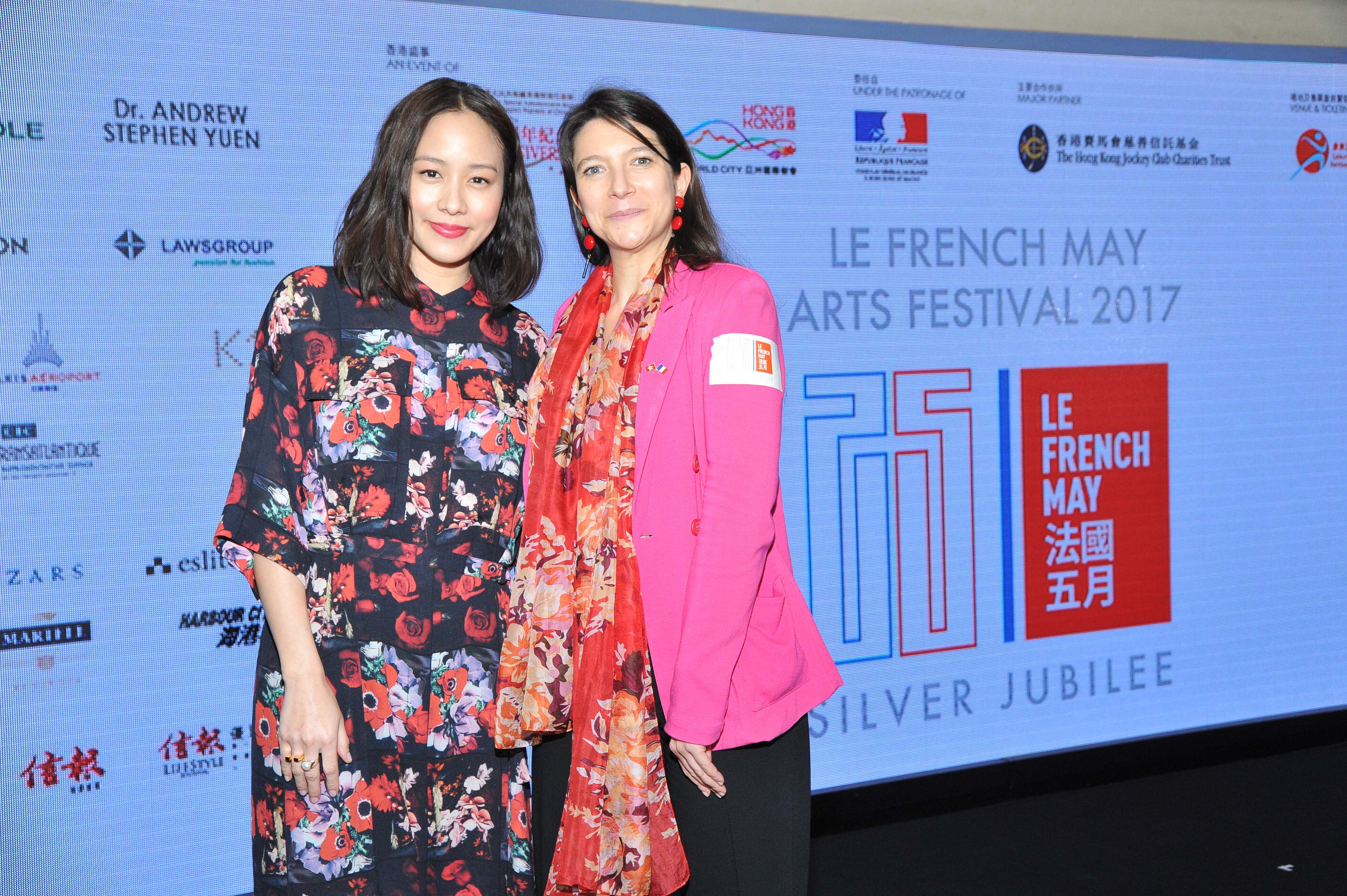 Le French May will unveil the Festival this year with a unique exhibition of the national masterpieces from the biggest museum in the world – Le Louvre. From the royal collections of sculptures and antiques to the renowned masters of French Painting, Inventing le Louvre: From Palace to Museum over 800 Years will transport the public through centuries of French history.
Other highlighted exhibitions include: an initiatory journey searching of love, between play and seriousness in Nicolas Buffe: The Dream of Polifilo; a meeting with a French photographer in Return to Beauty – Jacques Henri Lartigue and his world; an intimate trip in Paris glamorized between dark and light in Paris Dark Light By Michel Setboun; an unforgettable visual journey through views of Paris from high above in Paris, Toits Emois: The Roofs of Paris and to discover the golden treasures in A Golden Way of Life – Très'Ors.
Inventing le Louvre: From Palace to Museum over 800 Years aims to present the universality and vitality that has characterized the Musée du Louvre since its beginnings. The collection that will be displayed in Hong Kong Heritage Museum will illustrate the diversity and richness of the museum's collection. As the artworks in the collection range from different periods of time within history, we hope that this once in a life time opportunity will enable people to explore and celebrate the history of the Louvre. The show proposes an abundant and brilliant selection of masterworks from all of the Louvre's departments. It explores the history of the Louvre : from the origins of the very idea of a museum, born of the royal collections of François I and Louis XIV to modern times, marked by renovations and profound changes (architectural, functional and museographical). Along the way, the exhibition explores the contributions of Napoleon I and the visionary ideas of the "Republics" and intellectual movements that followed. Throughout the entire 20th century, the Musée du Louvre continued to expand upon its collections, following a policy of acquisition established by the kings of France. The history of the Louvre is therefore inextricably linked to the history of France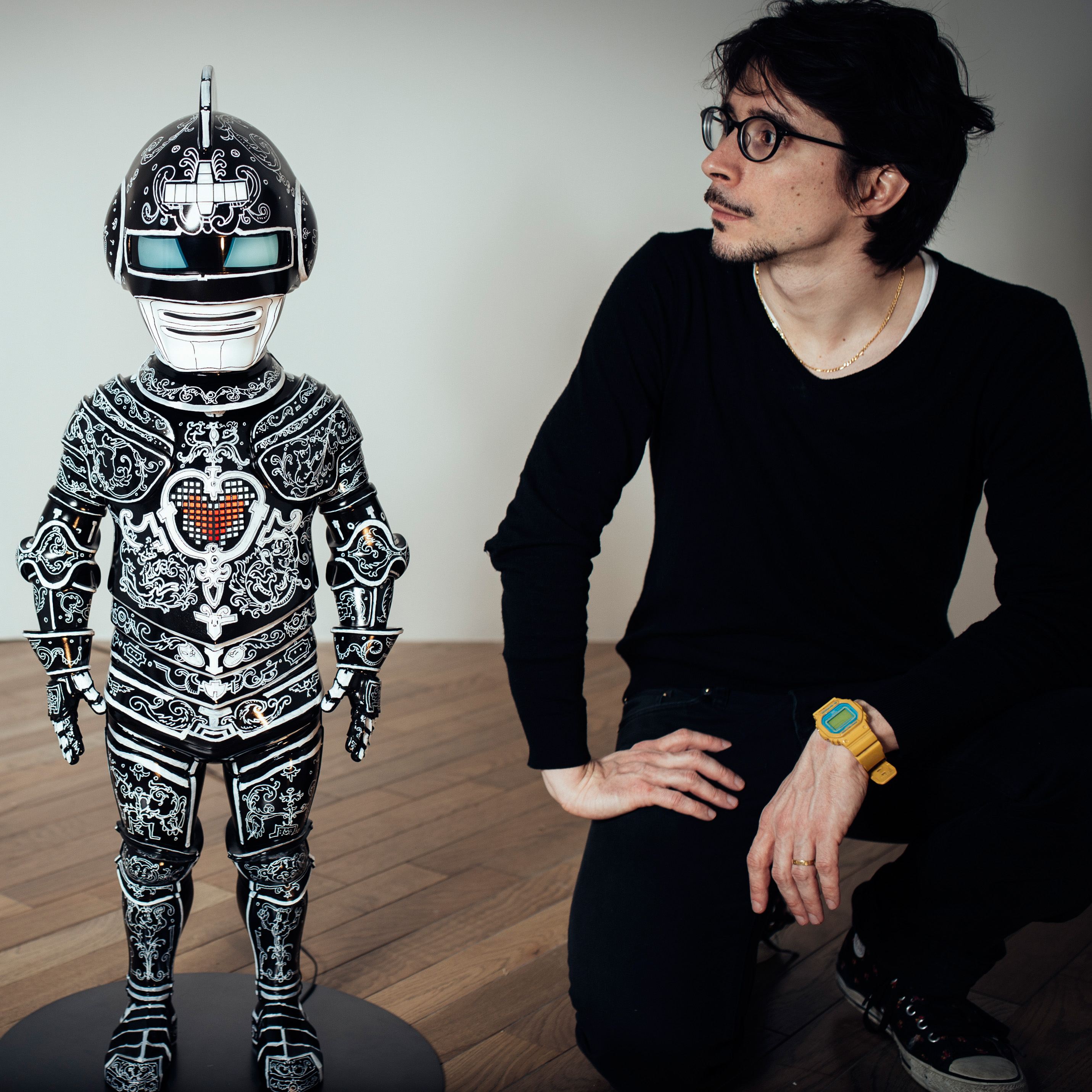 Nicolas Buffe's first exhibition in Hong Kong features the artist's famous site-specific mural drawings, his large scale "cut-out" sculptures and new works inspired by the vibration of this modern city. It is going to be a fantastic journey for the visitors. On the occasion of this solo exhibition, the artist will follow Polifilo's adventures as an initiatory journey. From room to room, visitors will be invited to live in as an allegorical dream, the various stages of an adventurous way, made with various discoveries, games and surprises, between the lightness of a theme park and the seriousness of an exhibition. His work is a navigation inside an anachronistic network of cultural and historical references combining both classical culture and pop culture, especially those from his childhood. A wide range of cultural materials such as Baroque ornaments, Renaissance grotesques, American cartoons, Japanese anime and manga are fused in his works – definitely dazzling for your eyes. A labyrinth is installed as the central part of the exhibition, and an animated demonstration will be projected on the walls. You are invited to delve into the artist's person vision of a fantastic world through a video game. be prepared for an inspiring, imaginative and magical multi-art form exhibition.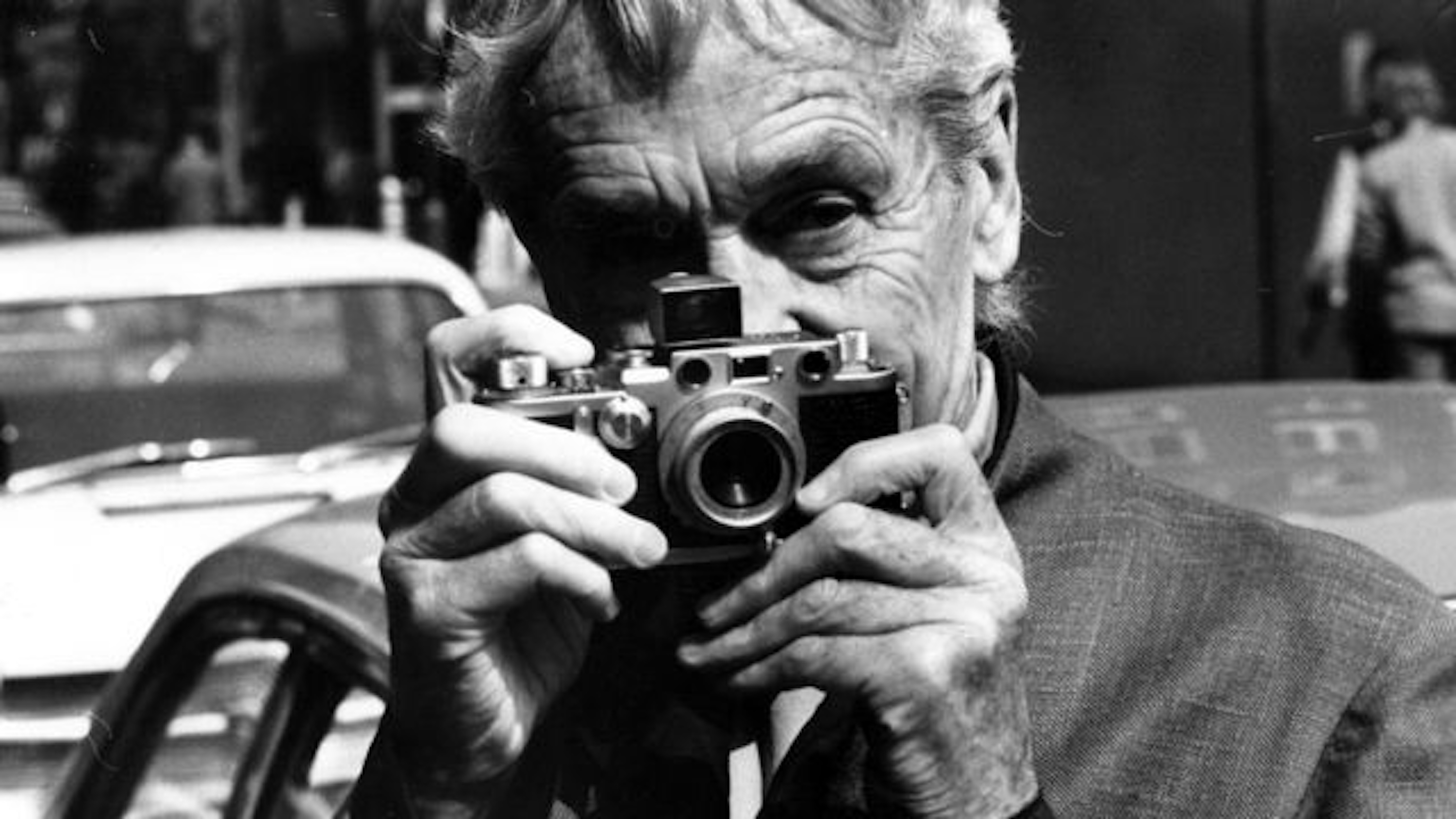 Jacques Henri Lartigue (1894 –1986) started taking photos at the tender age of 6. He was a man who rejoiced in life, a photographer with an insatiable fascination for all that surrounded him. Throughout his life, Lartigue photographed his family and friends at play – running and jumping, racing wheeled soap boxes, building kites, golf, tennis, skiing, swimming and diving, gliders and aeroplanes, climbing the Eiffel Tower and so on. Lartigue also photographed many famous sporting events, including automobile races such as the Coupe Gordon Bennett and the French Grand Prix, early flights by aviation pioneers including Gabriel Voisin, Louis Blériot, and Roland Garros, and tennis players such as Suzanne Lenglen at the French Open tennis championships. Lartigue was friends with many literary and artistic celebrities including the playwright Sacha Guitry, the singer Yvonne Printemps, the painters Kees van Dongen, Pablo Picasso and the artist-playwright-filmmaker Jean Cocteau. He also worked on the sets of the film-makers Jacques Feyder, Abel Gance, Robert Bresson, François Truffaut and Federico Fellini, and many of these celebrities became the subject of his photographs. Fashionable Parisian women, including his own partners and companions, were amongst his favourite subjects. This exhibition offers a wide selection of Lartigue's photographs which captured with fresh perception and uninhibited grace the joie de vivre of fashionable well-to-do French society during and after the Belle Époque. Lartigue's photographs reveal his persuasive charm and deep passion for the good life. They also reflect his intense love for the world around him. In an interview for his Autochrome book published in 1980, Lartigue remarked that "this tendency to choose unpleasant subjects is part of the sickness of our times; it makes men pave their way to their purgatory. But there must be a reaction against it and a return to Beauty." For Lartigue, the joy of living was always there to be discovered, appreciated and shared.
For the first time in Hong Kong, the famous photographer Michel Setboun offers to the public an unprecedented stroll in the streets in Paris through iconic photographs coming out of the PARIS DARK LIGHT "Paris Lumière Noire" collection. Like Brassaï and Robert Doisneau whom he rubbed shoulders with at the time, when at Rapho, Michel Setboun invites the public to an intimate trip to the city of Paris glamorized between dark and light. True declaration of love in Paris, each photograph is a poem. The artist thrusts the spectator into a mysterious atmosphere, yet still allows the spectator to identify with the shadows staged all along the districts. Light is where his inspiration arises because light alone brings about these infinite variations which give rise to the feeling of rediscovering the city. PARIS AEROPORT totally embraces "PARIS DARK LIGHT" with a series of photographs which bring a wonderful perfection to the exhibition, because touching down at PARIS AEROPORT is like already living in Paris.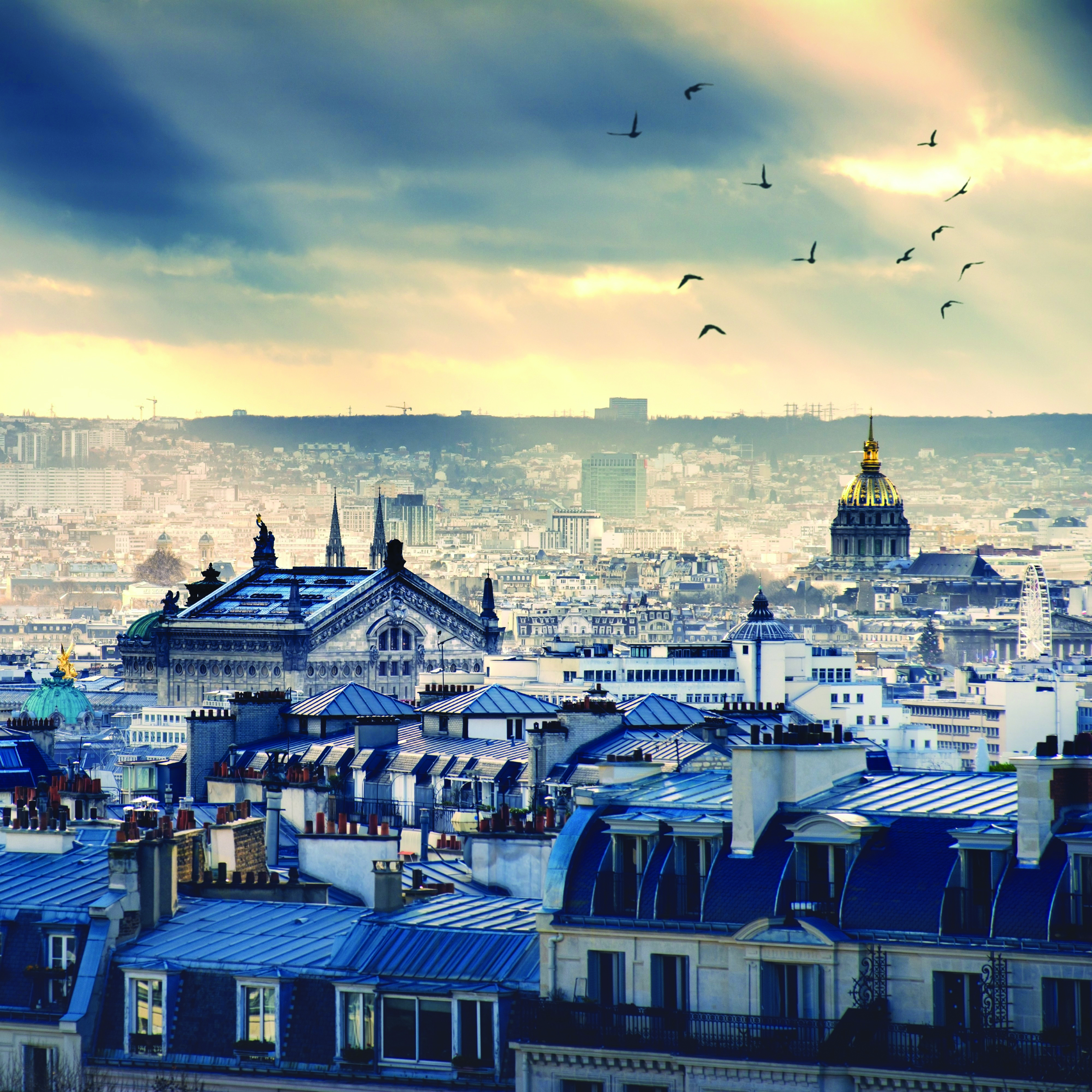 The cityscape of Paris has been a powerful source of inspiration for French and foreign artists and writers since the fifteenth century. In particular, its captivating architectural horizon is recognized as one of the most beautiful in the world. And yet Parisian roofs, difficult to see from the sidewalks below, are themselves often overlooked, overshadowed by the imposing façades and famous buildings they sit upon. The Roofs of Paris makes visible these little-known and vital Parisian architectural features, presenting their histories, styles, and meanings and revealing their crucial role as carriers of French cultural heritage. With objects ranging from three-dimensional architectural models, French oil paintings, and prints to films, photos, and multi-media installations, the exhibition celebrates the urban panorama of Paris as it metamorphosed from a dark and ornate medieval city into the "city of light". Nineteenth-century writers such as Victor Hugo, Emile Zola, and Charles Baudelaire evoked Paris's remaining medieval, labyrinthine streets, while Impressionist painters such as Manet, Pissaro, and Van Gogh depicted Paris's more modern urban landscape, especially the vast new boulevards built by Haussmann that carved through the city's urban fabric. Then as now, Paris changes as light and shadow play across the rapidly moving Seine, Gothic spires, golden domes, zinc mansards and slate roofs. At times welcoming and at others unsettling, Paris becomes grey and dark under clouds and rain only to reemerge sparkling in the sun. At night, the regular facades of Haussmann's Paris offer a somber and imposing presence, broken by the rhythmically-placed streetlamps and the blazing lights of cafes and restaurants. Paris's changeable façade, seemingly composed of light and air, continues to captivate photographers, writers, architects, filmmakers, and painters to this day. As a setting for movies, novels, even advertisements, Paris offers a permanently beguiling nature: romantic, urbane, bejeweled, dark, ancient, and modern.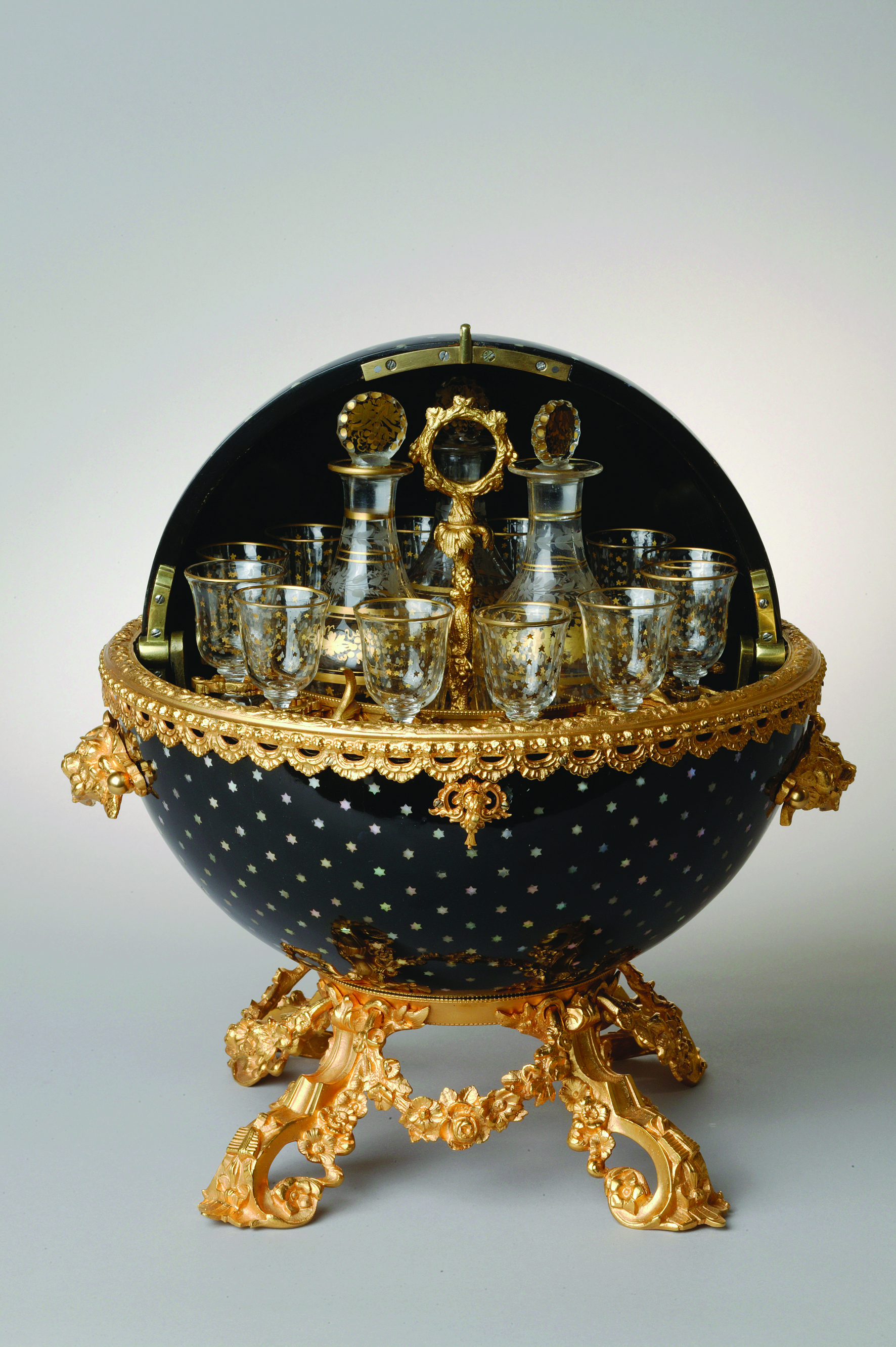 Très'Ors is an exhibition especially tailored for Le French May by French curator Anne Camilli founder of Le Musée à la Carte® , and co-organized with its exclusive sponsor, MGM, to help the public in Hong Kong and Macau discover how the perfection and richness of Gold has inspired and fascinated French artists and craftsmen through time. The exhibition will present a unique selection of creations and artefacts, with over 150 works brought together for the first time ever. The audience will admire major gold pieces and work from French museums and private collections. Among them are remarkable religious pieces from the Musée Notre-Dame de Fourvière in Lyon, exceptional 18th and 19th century clocks and watches from the Musée de l'Horlogerie de Morteau, a unique 1930s sculpture – La Jeune Fille à la Colombe – by Zadkine, jewels from the Boucheron collection and by French 20th century artists, a gold embroidered clutch by Van Cleef and Arpels and an evening bag adorned with gilded bronze by French sculptor Claude Lalanne, gilded perfume bottles from the 19th and 20th century as well as gold beauty accessories.
Courtesy of Le French May Arts Festival (Hong Kong)
Pluton-Magazine Press Release/2017 
Photo courtesy of  the French May arts Festival, slide appearance: Toasting Ceremony: (From Right) Mr. Leong Cheung, Executive Director, Charities and Community of The Hong Kong Jockey Club, Ms. Lilas Bernheim, Acting Consul General of France in Hong Kong and Macao, Ms. Florence Hui, SBS, JP, Under Secretary for Home Affairs of HKSAR, Dr. Andrew S. Yuen, Chairman of the Board of Le French May, Mr. Julien Loic-Garin, CEO of Le French May and Ms. Karena Lam, Le French May 2017 Ambassador.
Le French May Arts Festival runs from May 1 to June 30, for more information: www.frenchmay.com