.
The following article was previously published in French in our cinema section .  The interview was conducted by Patricia MASTAIL from Pluton-Magazine/Martinique
Focus on Patrick Baucelin, famous independent author, producer and director. He is fond of the Martinique and Caribbean heritage and his work for the development and the promotion of broadcasting producing is renowned all over the world. 
His fascination for pictures dates back to his childhood. He devotes all his energy to this passion, he has multiplied photo trainings and experiences and he was quickly spotted thanks to the quality of his work. As he wanted a new challenge, he created the Studio Pat company in 1981 and quickly bought quality equipment. He first focused on photography but he rapidly turned to cinema. His company has directed reports, promotional films, ads…
It is a first in our island. In 1990, he offered Martinique great broadcasting equipment with his own money, the Espace PAT, composed of a recording studio, a shooting set and, more importantly, a 110-seat projection room.
With his determination and passion, Patrick Baucelin produces his own documentaries about Martinique and about the Caribbean. He works towards valorisation and brilliance of the heritage of the islands of this part of the world through their history, culture and heritage, trying to show their diversity.  His filmography is impressive.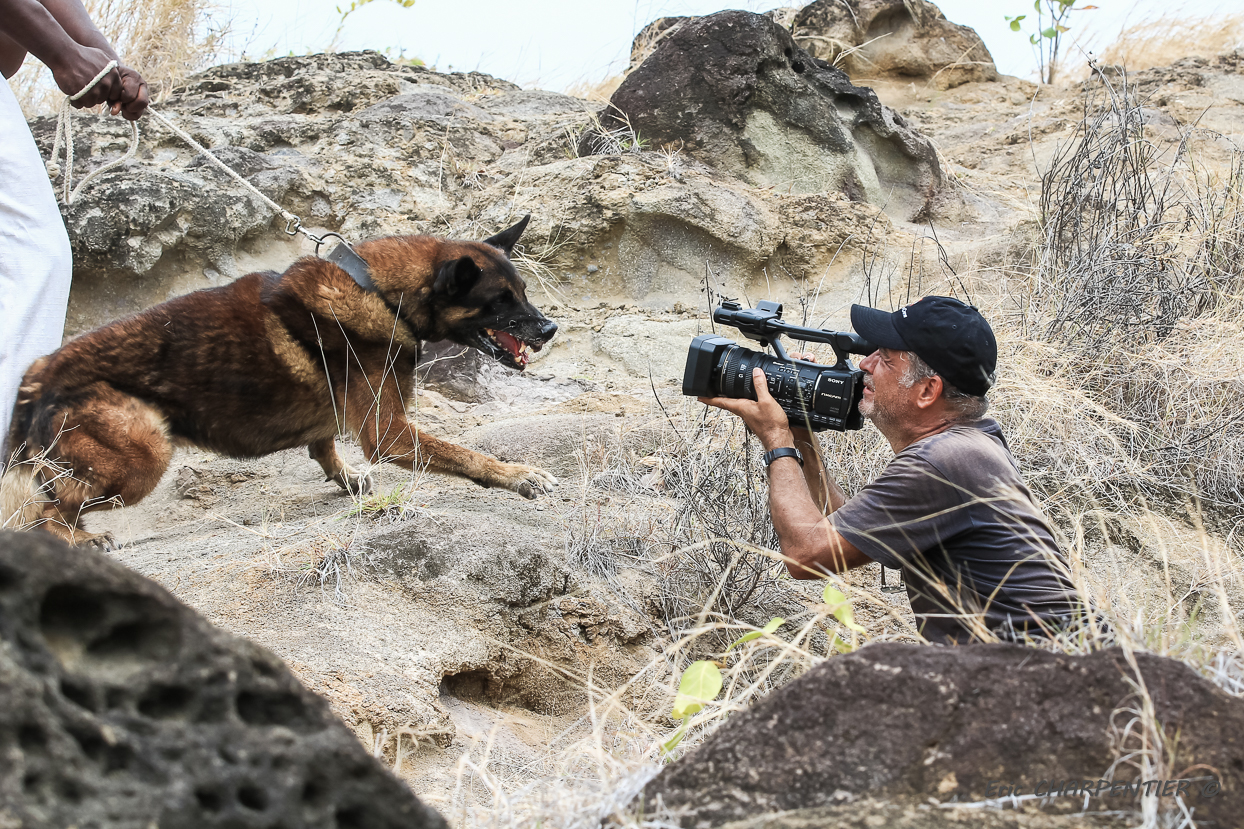 The productions of this "Caribbean ambassador" were awarded prizes in various national and international festivals. At the 3rd International Medical Film and Book Festival in Paris, in 1987, he was awarded a first international prize, le Caducée d'Or, thanks to his film Vé, ou konnet, a prevention film about the parasitosis problem in Martinique.
He has been awarded several prizes, among which about 40 awards, such as the Crystal Award of Excellence of broadcasting communication in the Travel category and a Trophy Award in Hollywood. He was awarded a prestigious prize in 2017 in New York, the Lifetime Achievement Award awarded by the CTO (Caribbean Tourism Organisation) to long term and high performance professionals. He was awarded for his contribution to tourism in the Caribbean.
Patrick is currently promoting the second part of the documentary about Les secrets des forteresses de la Caraïbe 2 (The Secrets of the Caribbean Fortresses 2).  Despite a busy schedule until the end of 2020, he accepted this interview between two trips to the Caribbean. Elegantly, with passion and outspokenness, he answered the questions of Pluton-Magazine.
P.M.: You are enjoying a spontaneous fame, aren't you? What do you think of your own career?
B.:  It is a 38-year career during which I mobilized my skills and my work capacity. I specialize in semi-fictional documentary films. I want my documentary films to be instructive. They are recognized and awarded. I have seen my job evolve in a passionate way thanks to technology. All this encourages me to continue.
P.M.: How would you define your job and how do you deal with being a producer and a director?  What are the difficulties?
B.: I am an author, producer and director.  I realize a personal writing work on the screenplay of my films and I ask historians and specialists to read them. I have energy and an organization capacity I can't explain and that allows me to go from one position to another.
Film promotion is very difficult. I must promote my films.  The press feedback is very positive, especially abroad.
The financing keeps being the main problem of productions. I am in charge of looking for funds and of setting up the projects. Difficulties appear as time goes by and I have to learn not to lose time.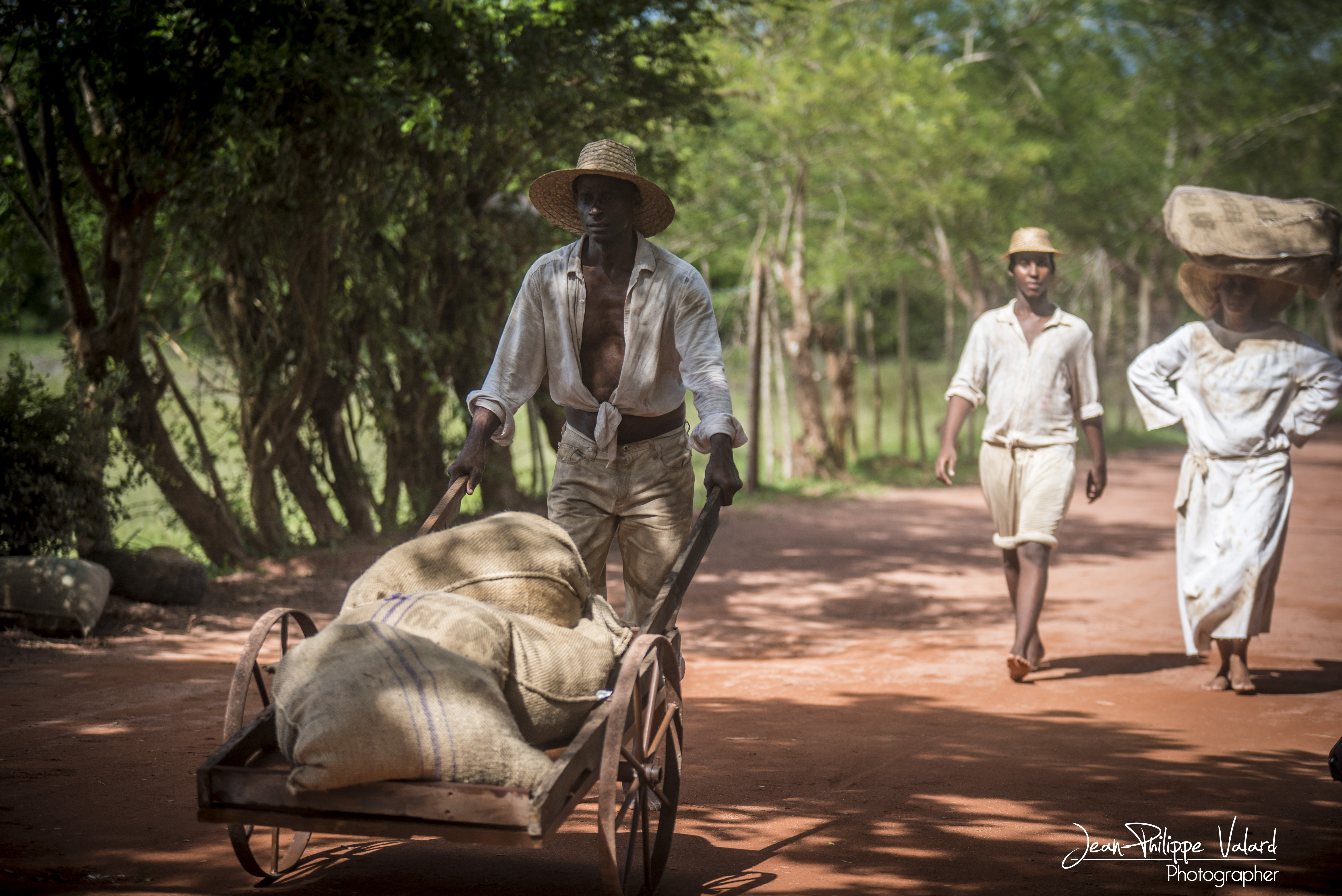 P.M.: Can we talk about your favourite achievements? What are your best sequences?
B.: I would say the Au temps des isles du sucre film. It highlights the different wind, beast and water mills that used to exist and that were used to crush cane. Those machines were used during the slavery period. Women used to work in the mills. Two sequences touched me. The first one showed women's choice because they were better fed because of a hard and risky job. The other one, even more moving, showed a woman whose hand gets caught in the gears because of tiredness. Back then, to guarantee the survival of the slave, there was no other alternative than chopping her hand off with a machete. The actress touched me with her scream, her interpretation at that precise moment and her personal history.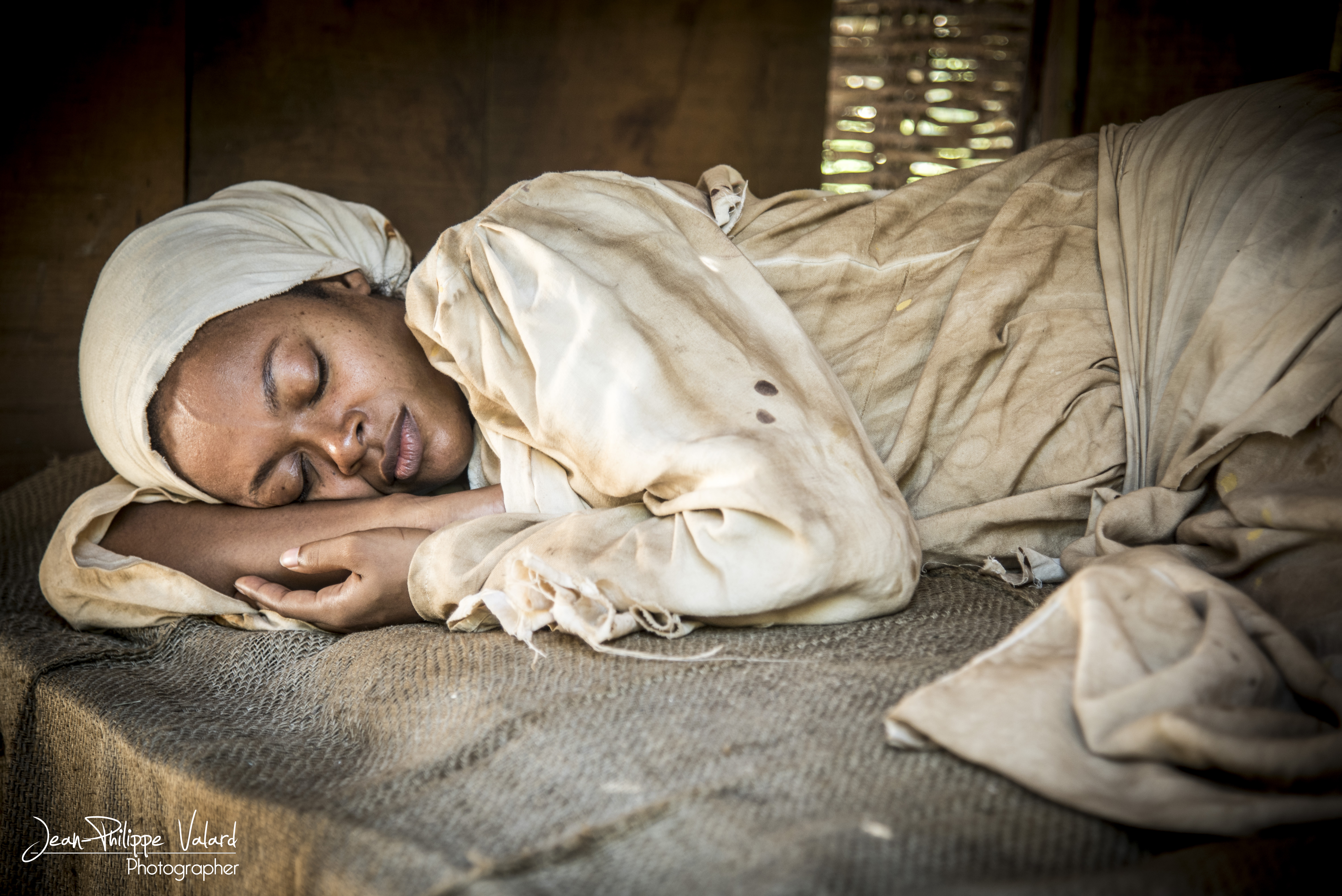 P.M.: Can you explain the Le secret des forteresses de la Caraïbe 2 documentary, a unique universe. Do you have experiences? Anecdotes?
B.: The idea of making a documentary about fortresses came with my travels, my encounters, my researches and my contacts. I talk about historical facts and anecdotes. This documentary highlights the fascinating universe of the fortresses of Dominican Republic, Antigua, Barbados, Grenada, Haiti, Porto Rico, Bermuda… The history of the Citadelle Laferrière, in Haiti, inspired me. The building of this citadel killed more than 2000 people. During the building, oxen were knifed to collect their blood and mix it to mortar, with the only goal of making the citadel invincible.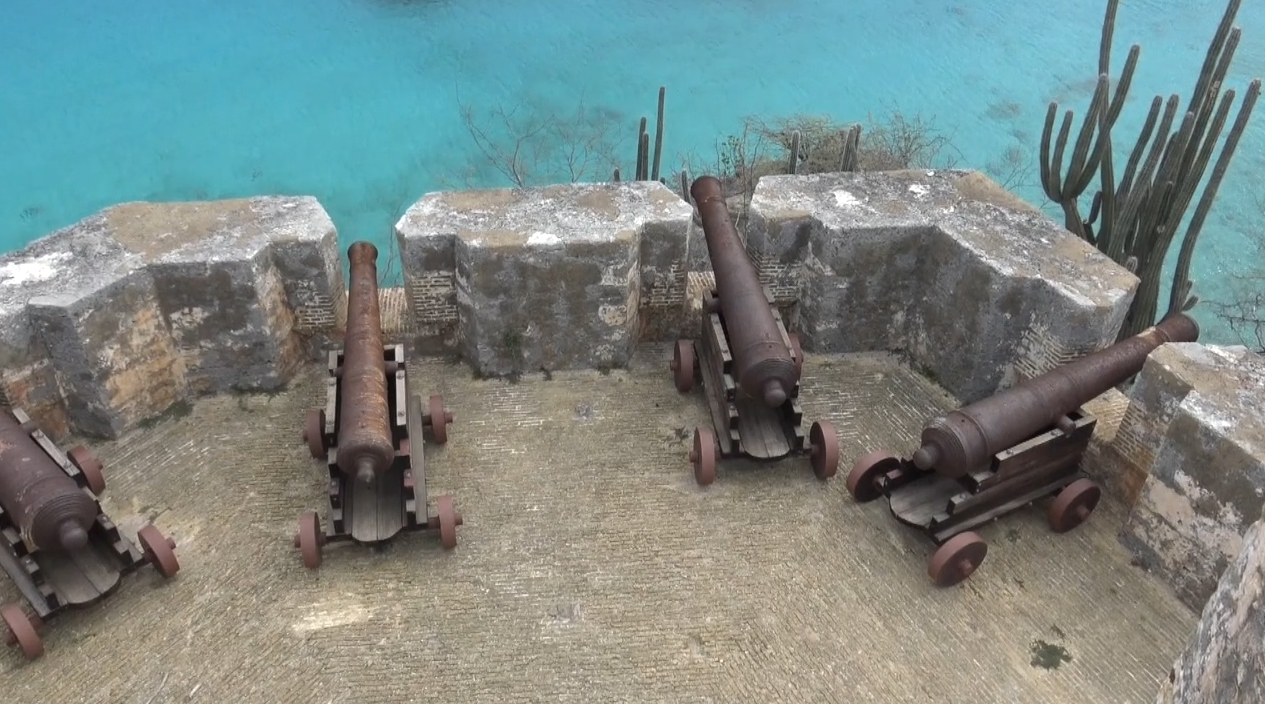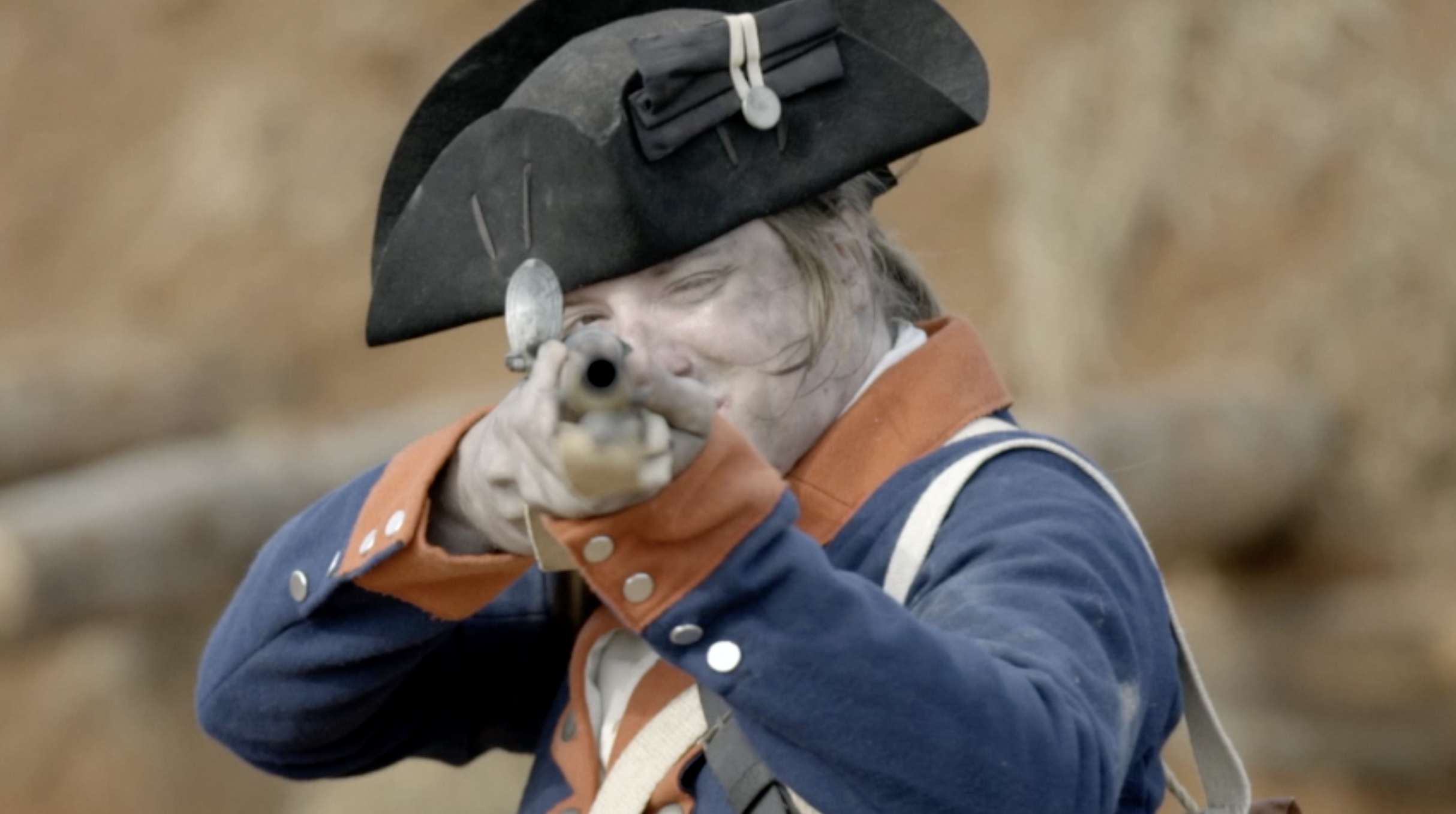 P.M.: You went on a tour in the Caribbean for your documentary Le secret des forteresses de la Caraïbe 2. What was the authorities' and the public's feedback?
B.: The documentary was very well received in the Caribbean. The concerned countries learnt a lot about the history and richness of their fortresses. We can name the example of Barbados who owns the oldest cannon in the world. The authorities were surprised to learn that fact. With the work I have realized over the years with ministers, tourism offices, people from the cultural world, I am influential in those islands. There is something to do in the field of preservation, valorisation and promotion of their heritage. We should find a way of encouraging people to do sightseeing differently. With the CTO, I work on the promotion the Caribbean through its environment, its history and its culture.
The honourable Dionisio d'Aguilar, Minister of Tourism and Aviation of the Bahamas, told the Thebahamasweewly newspaper "Patrick Baucelin is a true Caribbean soldier".
P.M.: This film was shown on March 18th 2018 in the Atrium in Fort-de-France. How did you appraise this meeting with the public of Martinique?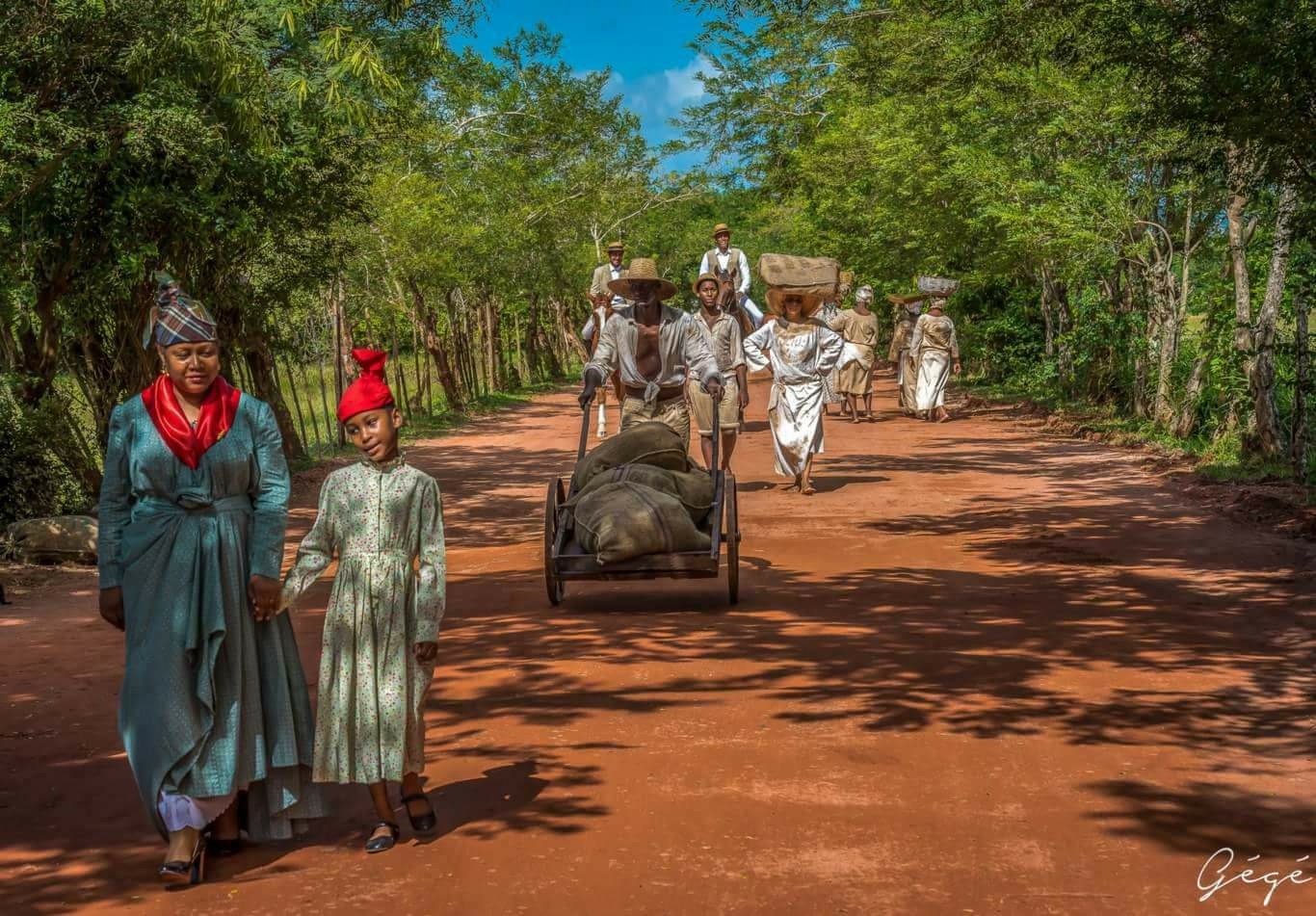 B.: There were some quality moments with the public of Martinique who responded positively and received this documentary very well. People had a chance to discover 30 fortresses and reconstructions of battles. This is a nice vision of our Caribbean environment and a travel invitation proposed to them.
P.M.: The cultural heritage of Martinique: a will to show our history, our culture and our traditions in your films. Your images are breath-taking. We want to get into the picture. We can feel the authenticity, the eye on detail and your will to show old objects and costumes.
B.: This work is very important for restitution. It wasn't too difficult thanks to the ads published and to the passionate volunteers and associations who support me and help me find period objects and costumes. In this team, there are all sorts of corporate associations: wardrobe mistresses, ironers, painters, welders, woodworkers, etc. The organisation and logistic work is huge. The shootings are long and the team is well-organized.
However, during the shootings, there are volunteers acting. The production of a documentary is expensive and it is difficult to hire actors. Thousands of euros are spent for one minute of film.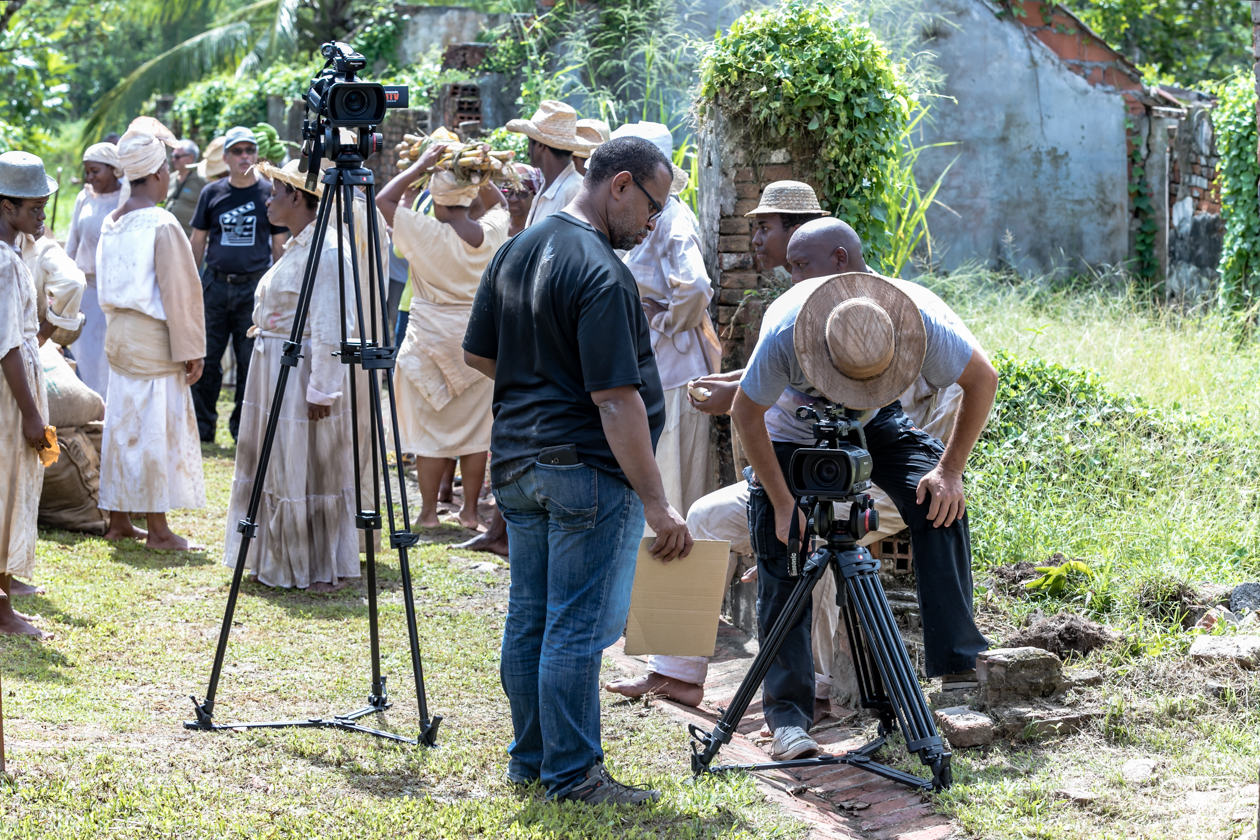 P.M.: You say it yourself: "When one of my films is nominated, I'm always torn between pride and disappointment because I don't get the same recognition in my country".
B.: My documentaries are made in Martinique. This is rewarding to be awarded and recognized internationally for my productions. I was awarded, among others, in New York for the film about the traditional costume. On the list of "awarded countries", Martinique comes before Mexico, alphabetically…
P.M.: Cinema has always been your passion. Can you lift the veil on one of your projects? 
B.: I'm preparing a film, An tan lontan. This is an ambitious film about the life in the Antilles from 1860 to 1960. Over this one-century period, we are going to show scenes of yesteryear: how people used to eat, to move, to have fun, with scenes at the big market of that time, at the end of the mass at the cathedral or daily scenes on the taxipays, the postman's round with the mail from France, etc. This is also a chance to show objects of yesteryear. A remarkable job is done in this field, like this Tilbury carriage that we are planning to build for the film…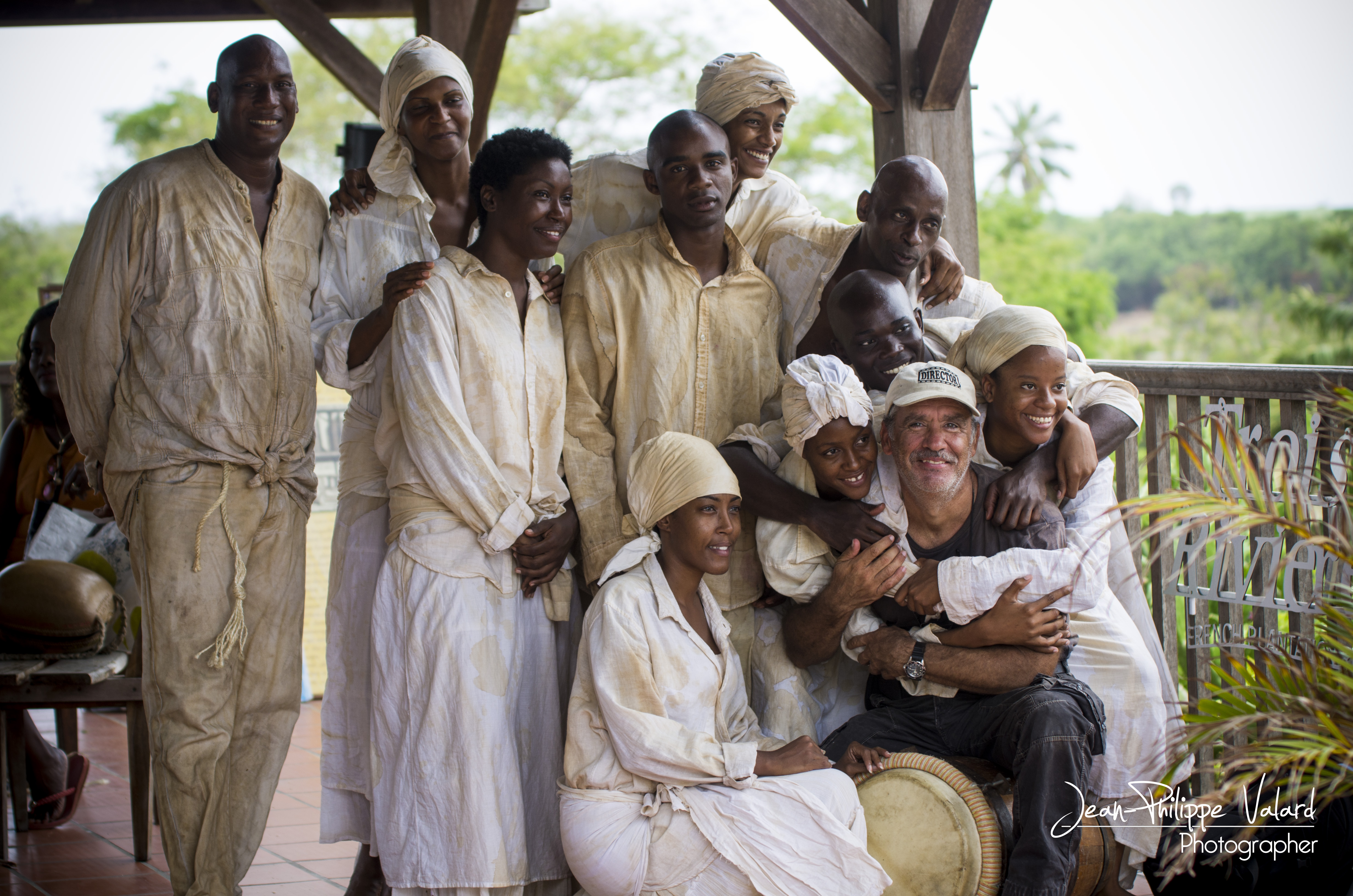 P.M.: Which award are you the proudest of?
B.: The Award in Hollywood. It was the first time I was awarded.
This is a great memory and I intend to go back there.
My latest film, Le secret des forteresses de la Caraïbe 2, was selected for the 37th Houston Festival and for the Independent Film Festival in Rome, it was awarded in California and it is in the official selection of the Pan- African Festival in Cannes, in April 2018. One project is very important to me: in 2020, I want to present a documentary production at the Oscars.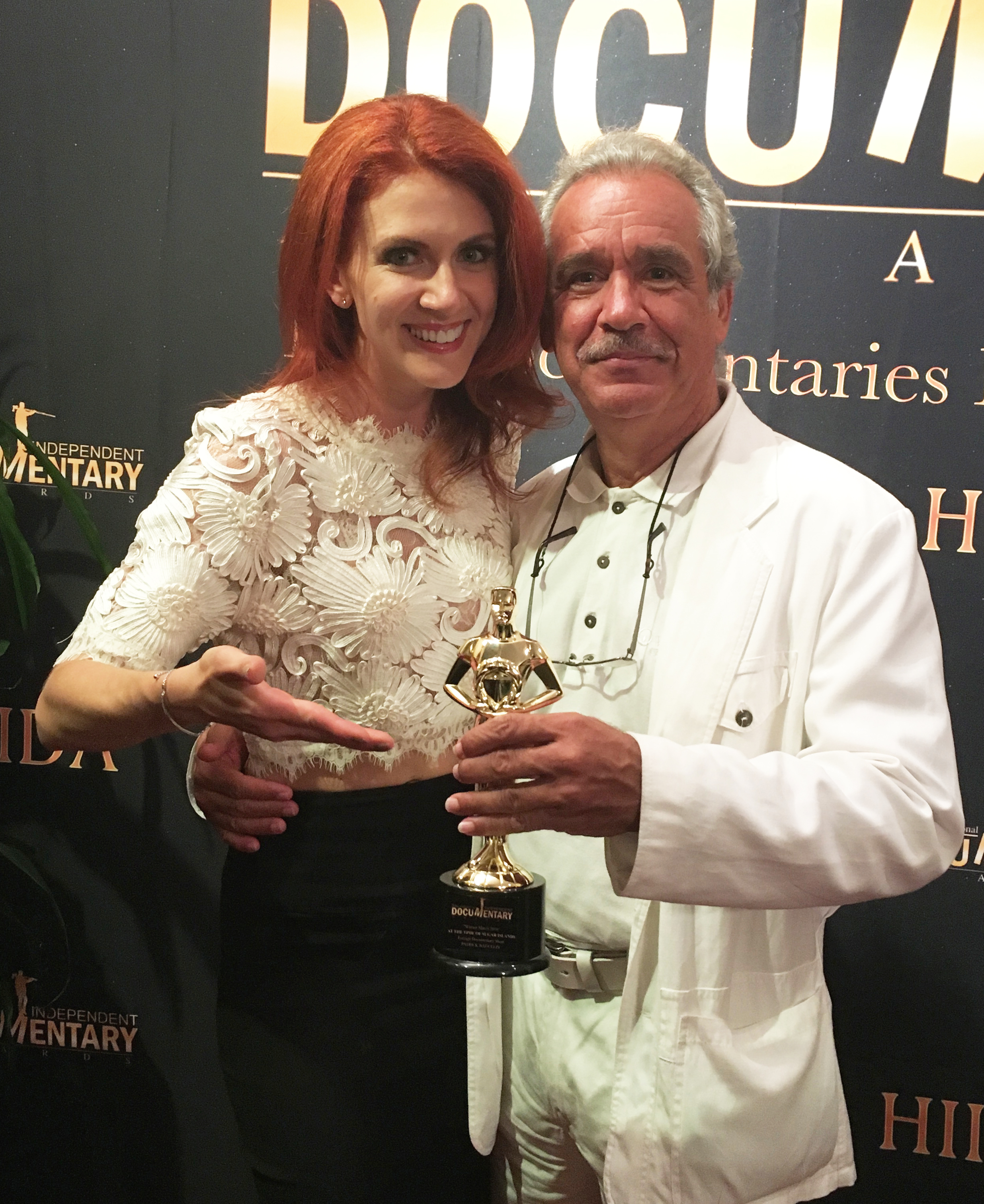 P.M.: Patrick Baucelin, broadcasting professional, "globe-trotter", how do you organise with such a schedule? 
B.: I have a lot of energy but I can't do everything. I content myself with little, I just need a balanced diet. During my trips, between two appointments, I combine business with pleasure and I visit museums.
P.M.: Patrick, what do you want to do that you haven't done yet?
B. :  My life is full of nice encounters, opportunities, people and surprises… In two years, I'd like to travel around the world. But I still have a lot to do and I want to keep making films as long as I can.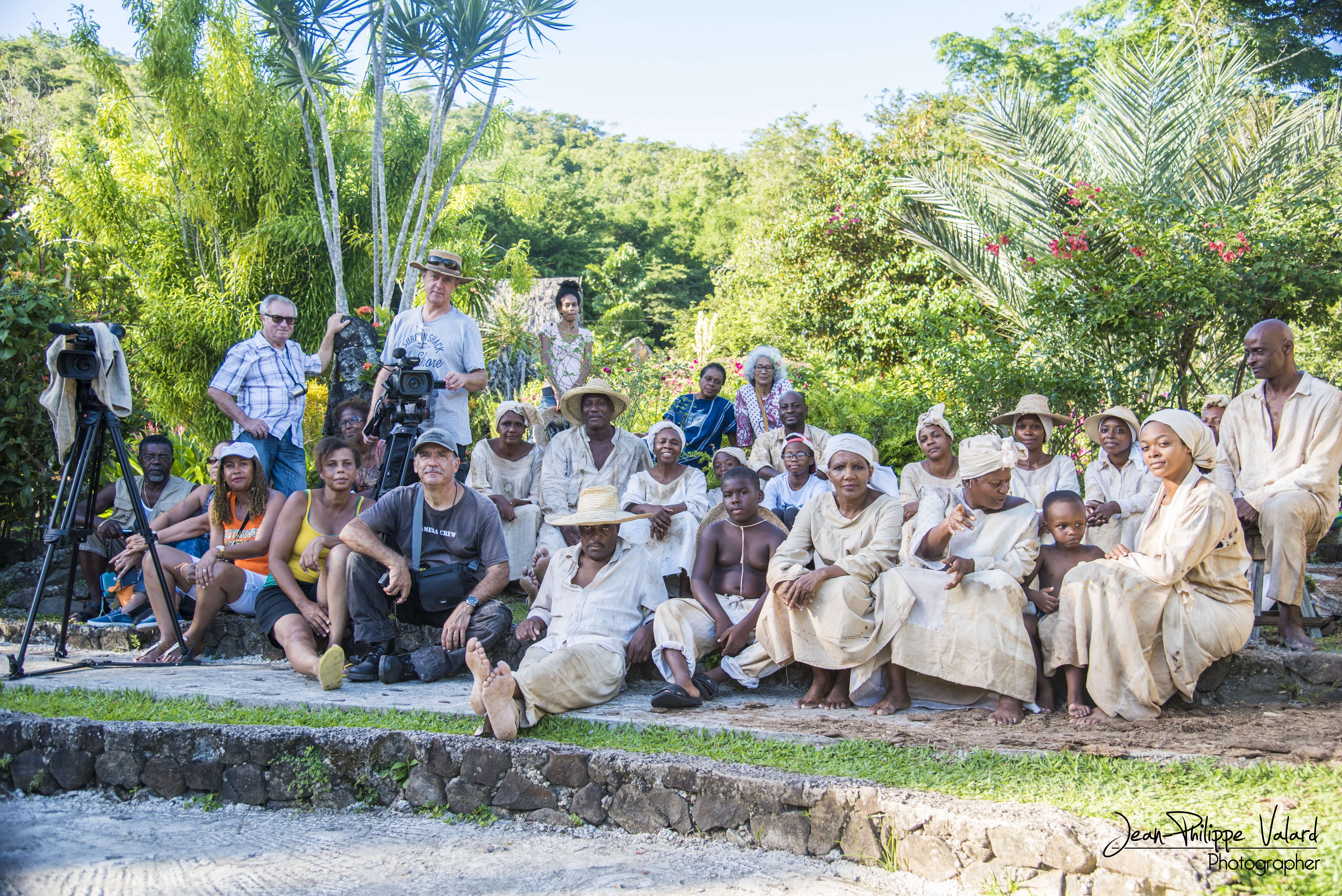 Quality: Serious and talkative
Fault: A sturdy character but I won respect with it
The title of a book which inspires you in your work: Le Code Noir. A book that I don't understand and that I try to understand with an historian.
Favourite director/producer: Steven Spielberg with his film Duel.
Cinema master pieces that moved you: Babette's Feast; The Piano Lesson; The Good, the Bad and the Ugly.
Favourite quote: "If you can't fly then run, if you can't run then walk, if you can't walk then crawl, but whatever you do you have to keep moving forward." Martin Luther King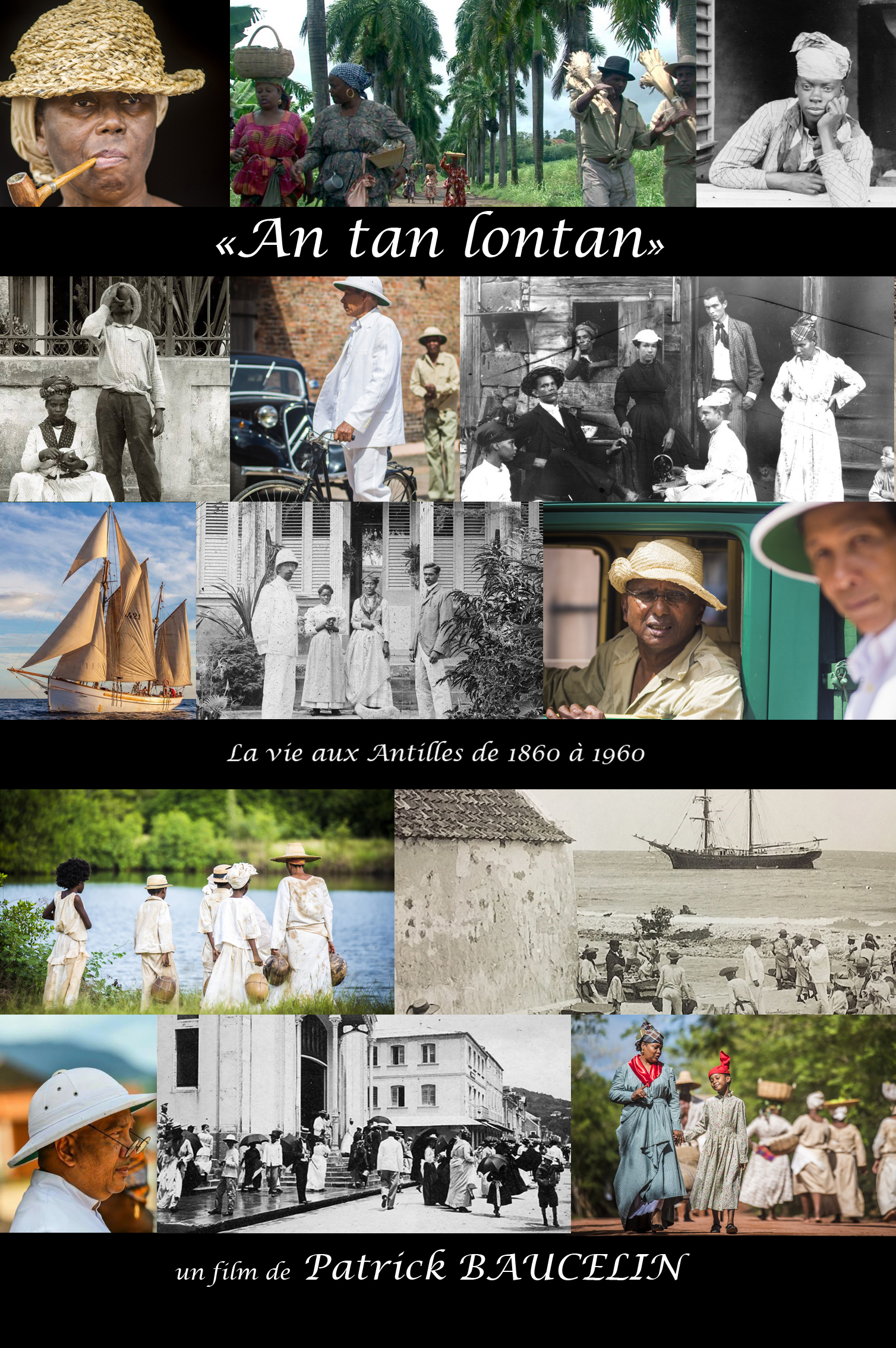 HIS SUCCESSFUL DOCUMENTARIES
An tan longan – Out end of 2018
Le secret des forteresses de la Caraïbe, Volet 2 – 2016
Au temps des isles à sucre – 2016
Villes des Isles de La Caraïbe – 2014
Le costume traditionnel de l'esclavage à la Gran'robe – 2013
Les secrets des forteresses de la Caraïbe – 2012
Les églises de Martinique, leur histoire au fil du temps – 2007
La Martinique – 1999
Fort-de-France et ses monuments – 1997
For more information: www.patrickbaucelin.com
Patricia MASTAIL
Pluton-Magazine/2018
Photos: Eric Charpentier- Jean-philippe Valard- Gérard Graduel
Translation: Gotranslate Belgium